The "Cyber Threat Intelligence", better known as The Radar Page has proved extremely popular, especially during periods of heightened tension where we experience hit rates of 12K/hour. It is a useful resource that illustrates all of the latest Information Security Threats and News, updated by staff in Europe and the US. The Radar Page is always complete with live information as it develops.
The Radar Page was designed and built to cater for the demands of Government and Military networks requiring near real time information on new and emerging cyber threats. It's public availability and lack of corporate identity has resulted in almost every industry, including home users, taking advantage of it either on an occasional basis or full time on plasma screens. The page auto updates every 20 minutes drawing information from multiple sources.
You may also follow Security Researcher Michele Jordan (@michele654) to receive notifications of important Alert updates.
Where have you seen the Radar Page?
Have you seen the Radar Page lately? Let us know, send us a picture of you and the Radar Page! (if security guidelines allow...) enquiries (@) securitywizardry.com
The Radar Page is at 0:37 of the video in the article. It's a stock photo from the NSA, with an older version of the Radar Page.
The Radar Page on display with a Custom Radar Page client.
The Radar Page was on the wall at Earth Fare in Asheville, NC, at the local Defcon 828 meeting for December 2017.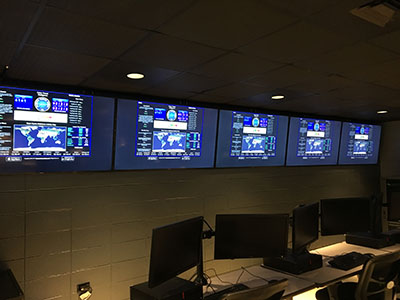 We were on the screens in the Montreat College Cyber Op Teaching Lab during their April 2017 "Fridays for your Future" Event.
We were recently spotted in a Cyber Strategy document published by the DoD April 2015.
See him pointing to us?
We are the main image for an article from Rose State College.
We were seen as part of the headline image for an article on The Register.
25 Jan 2006 President Bush can be seen standing in front of our radar page during his visit to the National Security Agency (NSA) at Fort Meade, the NSA is just one of our high profile visitors, though it is very rare that we see inside their operations centres. The footage of this visit was seen on CNN, NBC and featured by a host of newspapers, from the US to China. Many thanks to our supporters for making us aware of our unexpected photo call.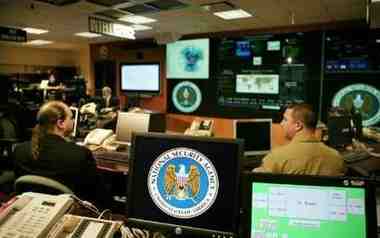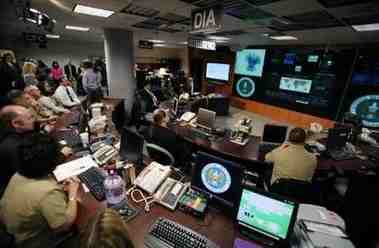 Note from the site administrator
Use of the Security Radar page is very popular. So popular that many organizations try to replicate it for their own use. It is the intellectual property of Computer Network Defence, Ltd. and in an effort to retain those intellectual property rights, we are always diligent about watching for others misusing the images and information available on the Radar page. We recently improved our ability to stop misuse of the Security Radar page, and have noticed that we have stopped several locations that appeared to be replicating the page. If we have affected your internal Radar page, we apologize, but do ask that you use the Security Radar page in the way it was intended, via our site. http://www.securitywizardry.com/radar.htm.
It is possible to get a branded version of the radar page for your exclusive use, please contact us for more information.
Thank you.